How To Manage Your Financial Health During The COVID-19 Crisis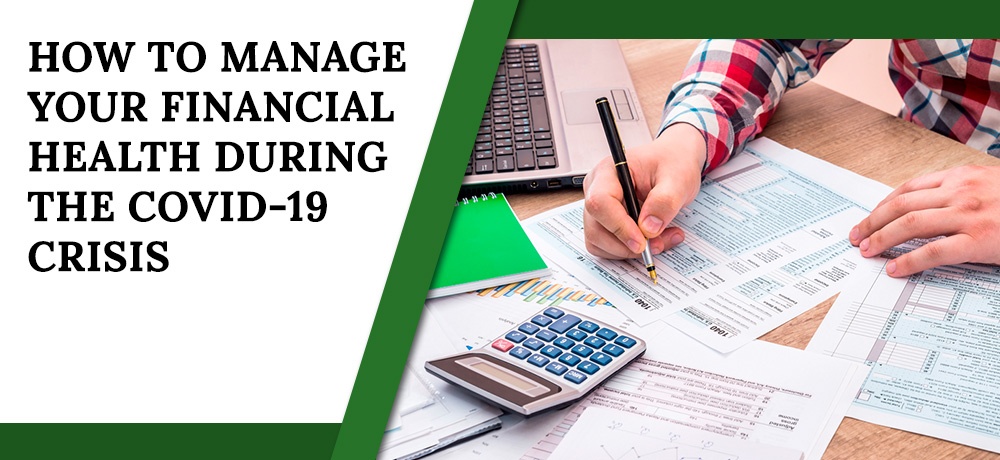 While the COVID-19 pandemic has hampered the health of many, it has also impacted livelihoods and businesses. If you have faced financial setbacks due to the virus, besides looking after your physical and mental health, you'll need to pay attention to your financial standing as well. Accordingly, your next step is to determine the best way to maintain steady cash flow so that you can obtain the necessities you need to survive.
If you're struggling to maintain financial stability, chartered professional accountant, Sabeeh Naseer, has listed five tips to help you out during these troubling times. Keep reading to know what they are and how you can take advantage of them.
1. Replenish lost income
To cope with the financial challenges induced by COVID-19, you'll need to focus on making up for all the income you've lost during the period of inactivity. Some means of generating money include applying for government assistance, i.e., CERB, CEWS, or looking at secondary employment in essential services.
2. File your taxes
If you plan on obtaining financial aid from government programs, you may need to file your prior year taxes. This is to verify whether you actually require the funds being handed out by the government.
3. Speak with your bank, creditors, and others
Get in touch with your landlord, car insurance provider, lenders, and other creditors to negotiate reduced or deferred payment or get a reduction in interest rate. You especially need to do this if you've lost your job or have faced pay cuts.
4. Analyze your expenses
If your inflow of revenue is reduced or stopped, you need to look at areas where you can cut-back spending to save money for necessities. Some of the expenses you can cut are memberships, car insurance, and other similar expenses.
5. Manage your savings
In case you still have a job, make sure to plan your savings. You can do this by monitoring expenses and shopping only when required. Set saving goals and towards them to ensure you have enough in the event of emergencies.
For more tips on how to manage your money during this pandemic, reach out to chartered professional accountant, Sabeeh Naseer. He is a highly trained professional and has extensive experience in the field of accounting. This enables him to provide exceptional services to clients across Lower Mainland and Fraser Valley, including New Westminster, Surrey, Vancouver, Burnaby, Langley, Delta, Richmond, and Coquitlam. Under his supervision, we get to know the ins and outs of your business and financials to find you the perfect solutions to achieve your goals.
If you'd like to learn more about our services, please click here or get in touch with us by clicking here.